At LoTheMaR Opals, we are proud to hand cut and polish our own opals. This section shows our current inventory of set and unset pieces.
Due to the wide variety of opal types, we have formed a list by base for easier navigation.
Click any image to enlarge
Some other Lightning Ridge Pieces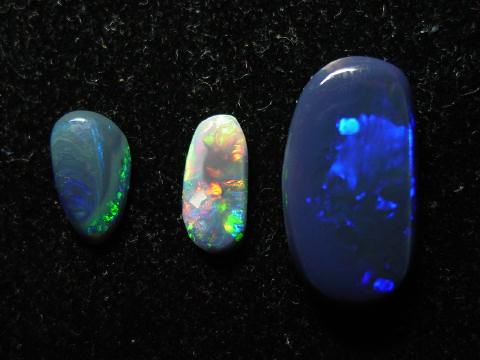 ---


From left to right, these first two are sold and the last one is $750.00.
Click to return to opal menu